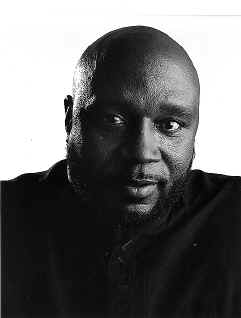 HISTORY
* Has been singing and playing drums since age 6.
* Started formal professional music career at 13.
* Played with several bands throughout Florida.  
* Formed his first band, The New Breed in 1966.
* Played with Duane Allman of the Allman Brothers.
* Played with Robert Popwell of the Jazz Crusaders.
Has toured extensively throughout the Midwest, and in cities from Nevada to New York, North Dakota to Florida.  The Eddie Butts Band is popular at the many Wisconsin/Illinois area festivals, and is considered one of the premier wedding bands.
PERFORMANCES
Has opened for Chaka Kahn, Peabo Bryson, Phyllis Hyman, Buddy Hackett, Jackie Mason, Neville Brothers, Spyro Gyra, SOS Band, Santana, Tom Jones, Brian Setzer Orchestra, Tower of Power, Jeff Lorber, and Ray, Goodman and Brown, and many others.  Performs yearly at Summerfest, the World's Largest Music Festival.  Was the chosen band to back Bo Didley in a summer outdoor concert.  Featured performer at a benefit concert for the performing arts center in Fort Wayne, Indiana.
Featured performer on the LP – Dick Clark in Concert at the Embassy.
Featured performer on a recording to raise money for the homeless in Milwaukee.
Featured performer and participant in Milwaukee Guarantee, a city-wide campaign to motivate students to attend college.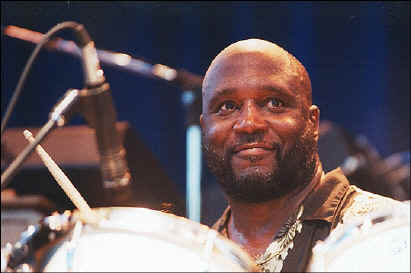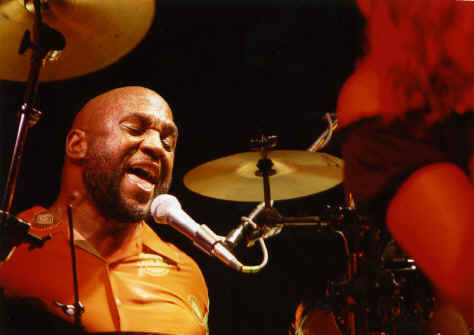 Eddie is  the featured artists in an award-winning video narrated by Doc Severinson promoting the performing arts in Milwaukee. 
Participant in Generations in Jazz, a yearly concert that features grade-, middle-, and high-school students performing with professional musicians. 
Has won numerous Wisconsin Area Music Awards (WAMI) including: Best Adult Contemporary Artist, Best R&B Artist, Best Pop Artist, Best Blues Artist, Best Percussionist.
Has played fund raisers for MACC Fund, The Urban League, Vince Lombardi Golf Outing, The Milwaukee Cancer Ball, Wisconsin Olympic Ice Rink Foundation, Uecker's Ride for the Arts, Variety Club Children's Charities, Diabetes Association, The Milwaukee Museum, The Milwaukee Ballet, The Milwaukee Symphony, Ko Thi Dance Company, and many more.
COMMERCIALS
Was the featured singer in a television campaign to promote Wisconsin tourism.
Featured singer in television campaign to promote the Wisconsin lottery.
Drummer in television commercial to promote Mayfair Mall.
Featured singer in a television campaign to promote the city of Rockford, Illinois.
Featured vocal talent in the American Family Insurance television and radio commercial.
Singer in television commercial for Pinas Country Bread Chips.
Singer in television commercial for Green Bay jewelry store.
Singer in television and radio commercial for Fred Jones Pontiac.
RECORDING PROJECTS
Released CD, Let's Go Back. 
Released Christmas CD.
Recorded a remake of Wake Up Everybody by Harold Melvin and the Blue Notes, which was played on WLUM radio. The song reached #4 on the local charts during the time.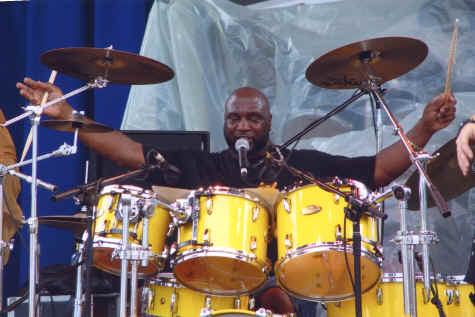 THE EDDIE BUTTS BAND, ONE OF THE MOST SOUGHT AFTER WEDDING BANDS!